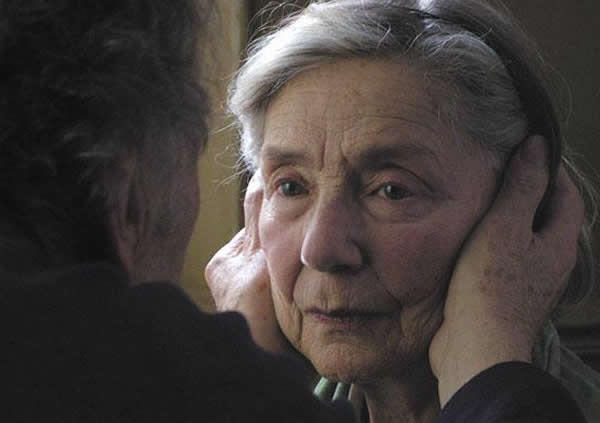 Amour
. Amore. Di Michael Haneke.
E il titolo lo descrive tutto. Quello che è, che dovrebbe essere.
L'amore di una vita assieme. E quella piaga insanabile e inevitabile della vecchiaia. Che coglie sempre impreparati, disarmati.
Un film lento e profondo. E profondamente dolce, delicato. E determinato, duro, definito.
Che film sull'amore così ce ne dovrebbero essere di più. E anche più Haneke.
Per me la ha significato uscire dal cinema, e tornare a casa piangendo da sola sotto la neve. Giusto il tempo di comprare una fetta di fondant au chocolat. E di avere in omaggio un cookie dal cassiere.
Voto 8 per me.
Voi l'avete visto? Che ne pensate?
Amour. Love. Of Michael Haneke.
And the title means it all. What it is , and should be.
The love of an all life together. And that unhealable and unavoidable plauge of the old age. That always finds unprepared, defenseless.
A slow movie, and deep. And deeply sweet, gentle. And determined, harsh, defined.
That should exist more movies like this one, about love. And also more Haneke.
To me, it meant to quit the cinema and coming back home crying alone under the snow. Just the time to stop by to buy a slice of fondant au chocolat. And to have a cookie for free from the cashier.

Rate 8 for me.

And you, have you watched it yet? What do you think of it?
Actor's Studio cinema,
Petite rue des Bouchers/Korte Beenhouwersstraat, 16
1000 Bruxelles/Brussels
metro Beurse/Beurs